Clarinettissimo 2019 will be on Saturday and Sunday, October 5th and 6th, from 12:00-9PM at Seattle Pacific University. We have master classes, equipment dealers, a clarinet choir, a Workshop, and performances.
This year's special guest is Jack Walters, of the Detroit Symphony Orchestra. As before, all events remains FREE and open to the public. We are also offering continuing education CLOCK HOURS.
Schedule of Events *subject to change*
Saturday, October 5
12:00pm – Vendors open – Come try clarinets, mouthpieces, barrels. Browse accessories and music.
1:00pm – Repair Workshop with Scott Granlund
2:30pm – Sean Osborn Master Class  – email Sean Osborn to sign up to perform in the master class.
4:00pm – Mary Kantor Master Class  – email Sean Osborn to sign up to perform in the master class.
5:30pm – Dinner Break. Vendors close for the day.
7:00pm – Jack Walters Recital
Bela Kovacs – Hommage a Manuel de Falla
Francis Poulenc – Sonata for Two Clarinets
Steve Reich – New York Counterpoint (1985)

Robert Schumann – Fantasy Pieces
Paquito D'Rivera – Cape Cod Files (2009)
Sunday, October 6
12:00pm – Vendors open – Come try clarinets, mouthpieces, barrels. Browse accessories and music.
1:00pm – Jack Walters Master Class  – email Sean Osborn to sign up to perform in the master class.
3:00pm – Clarinet Olympics – participate for prizes
4:30pm – 5:30pm – Community Clarinet Choir rehearsal – anyone can participate. Parts available at info desk and below.
5:30pm – Dinner Break. Vendors close for the year.
7:00pm – Clarinettissimo 2019 concert.
Malcolm Arnold – Sonatina
Bela Kovacs – 

Sholem Alekhem rov Feidman

Alfredo Guidobaldi – Pinocchio
Witold Lutoslawski – Dance Preludes
Brian Perkins – Travel (2013)
Wolfgang Amadeus Mozart – Impresario Overture for clarinet choir.
Download Parts(pdf) and Score(pdf)
We'd like to thank our sponsors
And you.
Your support and donations are invaluable for keeping Clarinettissimo running, and free!   Please consider a tax-deductible donation today.
Participants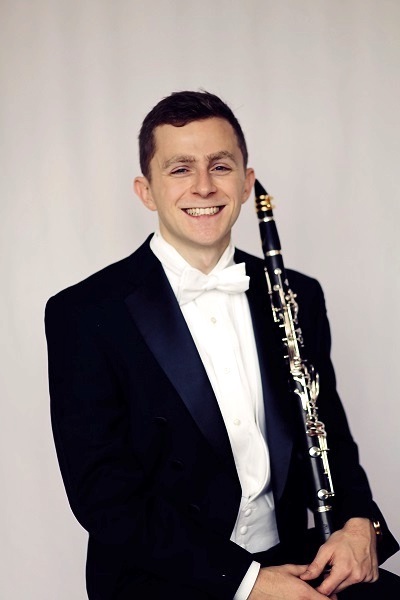 Jack Walters
Jack Walters joined the Detroit Symphony Orchestra in 2017 under the direction of Leonard Slatkin. In 2016, he was awarded the Zarin Mehta Global Academy Fellowship with the New York Philharmonic. He has also performed with the New World Symphony in Miami and collaborated with New Music Detroit. In the summers of 2016 and 2017, Jack has been a festival participant at the Music Academy of the West as a recipient of the Spencer and Myra Nadler scholarship and has also attended the Texas Music Festival and Blossom Music Festival.
After completing his bachelor's degree from the University of Michigan under the tutelage of Dan Gilbert and Chad Burrow, he attended the Shepherd School of Music at Rice University studying with Richie Hawley. His other principal teachers include Sean Osborn and Craig Lawrence. Jack is a D'Addario artist and plays exclusively on Reserve Classic reeds.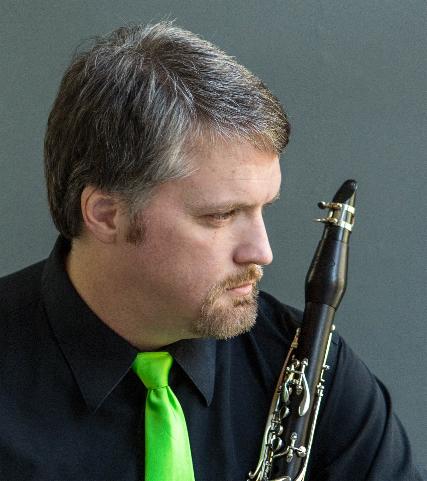 Sean Osborn
Sean Osborn has traveled the world as soloist and chamber musician, and during his eleven years with the Metropolitan Opera Orchestra. He has also appeared as guest principal clarinet with the New York Philharmonic, Pittsburgh Symphony, Seattle Symphony, and the American Symphony Orchestra. The New York Times dubbed him "…an excellent clarinetist," the Boston Globe called him "…a miracle," and Gramophone "…a master."
With over forty concertos in his repertoire, Sean has also recorded dozens of CDs for London, Deutsche Grammophon, Sony, Albany, and others, as well as premiering works by Philip Glass, John Adams, John Corigliano, Chen Yi, and Jennifer Higdon to name a few. He has performed at many festivals including Marlboro, Seattle Chamber Music, Aspen, Zagreb Bienalle, Pacific Rims, and Colorado.
Sean has received grants from many organizations, including the NEA and the Aaron Copland Fund. He is also an award-winning composer whose works have been played by the London Philharmonic Orchestra, and members of the New York Philharmonic, Metropolitan Opera, Marlboro Music Festival, and the Los Angeles Philharmonic among others. As an educator, he has presented over 100 master classes around the world, developed many multi-media educational series, and served on the faculty of the University of Washington and the Cornish College of the Arts.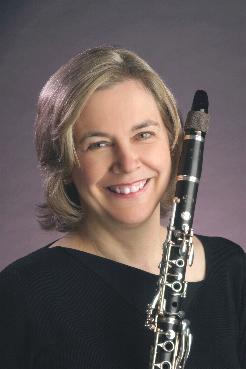 Mary Kantor
Professor of Clarinet at Seattle Pacific Universty, Mary Kantor received her Bachelor of Music degree from the University of Washington and graduated from the Academy of Music in Vienna with Honors in clarinet performance, class of Rudolf Jettel. As a soloist, she has performed the Mozart Concerto and Richard Strauss' Duet-Concertino with Philharmonia Northwest.
She has also performed with the Seattle Symphony, Seattle Opera, Pacific Northwest Ballet, and the Northwest Chamber Orchestra, as well as on numerous movie soundtracks. She also coaches both the Seattle Youth Symphony and Cascade Youth Symphony clarinet sections, and appears in Who's Who in America, 59th and 60th editions.
Recent projects include concerts with the Sound Ensemble, and a new CD with the Seattle Jewish Chorale entitled The Light of Tradition – Hanukkah in the Northwest.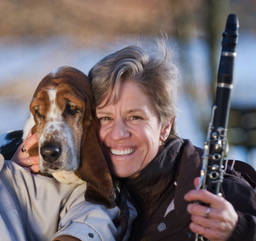 Jennifer Nelson
Dash Point native Jennifer Nelson is currently Principal Clarinet with the Pacific Northwest Ballet and the Auburn Symphony Orchestras. She also has a very active freelance career, including playing Broadway-style shows at the Fifth Avenue and Paramount Theaters, extra with the Seattle Symphony and Opera Orchestras, and recordings for various television, motion picture, and video game scores.
She is also Affiliate Artist Faculty in Clarinet at the University of Puget Sound, in addition to having several students in her private studio in Seattle for many years. Ms. Nelson has also traveled throughout the United States with the national touring companies of Phantom of the Opera and New York City Opera. In addition to her stateside concerts, Jennifer's orchestral and recital performances have also taken her to Mexico, Japan, Germany, Liechtenstein, Austria, Honduras, and most recently, India.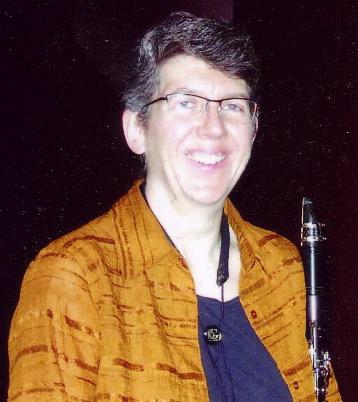 Dr. Florie Rothenberg
Dr. Florie Rothenberg enjoys an active performing career, playing with several Seattle area concert and pit orchestras, including the Auburn Symphony, Tacoma Symphony, Pacific Northwest Ballet, and Tacoma Opera. She has worked in film scoring in Seattle, and has her own CD, Voices of Trees, Modern Works by Women Composers for Clarinet and Piano, available on Origin Classical Records.
Splitting her time between performing and teaching, Florie Rothenberg works with clarinetists of all ages and levels, drawing students from around the entire Puget Sound region. She has taught at Central Washington University and the University of Arizona, and is currently on the faculty of the University of Puget Sound Community Music. Dr. Rothenberg earned a D.M.A. from the University of Arizona, a M.M. from the University of Michigan and a B.M. from the University of the Pacific. Her teachers include Jerry Kirkbride, David Shifrin and William Dominik.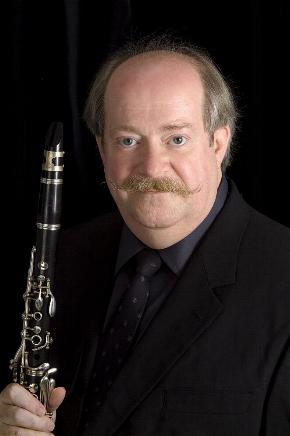 William Blayney
William Blayney is a Buffet Crampon Performing Artist. He has performed with the Seattle Symphony, Seattle Opera, Pacific Northwest Ballet, 5th Avenue Theater and this year has been asked to play Principal Clarinet with the Seattle Philharmonic.
Mr. Blayney is an authority on historical clarinet recordings and has given lectures and master classes at ICA conventions, the Eastman School of Music, University of Florida, and LSU in Louisiana. Mr. Blayney also conducts the Northwest Clarinet Choir, All City Clarinets, and the Greenwood Concert Band.
Jamie Namkung
Pianist Jamie Namkung has achieved public recognition through concert appearances in distinguished summer festivals, including the Aria International Summer Academy and Banff International Piano Festival. An avid chamber musician and a collaborative pianist in high demand, Jamie has appeared live on King FM 98.1 and American Public Media's Performance Today, and frequently collaborated with former and current members of the Chicago and Seattle Symphony Orchestras, Seattle Opera, and the Pacific Northwest Ballet Orchestra. In 2015-2016, as a recipient of the Pigott Family Endowment for the Arts she served as Collaborative Artist in Residence at Seattle University. Jamie has also built a successful teaching career at such institutions as Peabody Preparatory of the Johns Hopkins University, Harper College, and Northeastern Illinois University in Chicago as Visiting Assistant Professor of Piano. She currently maintains a private studio in Seattle, and serves as adjunct faculty and staff pianist at Seattle Pacific University.
Scott Granlund

Granlund Woodwind Repair is a "specialty shop" offering thoughtful, careful, and thorough repairs for clarinets and saxophones. My first repairs were completed in 1979, 40 years ago. After leaving the repair classroom, I worked for two Seattle-based music stores in their band instrument repair departments. After studying the repair of all the best clarinet techs in the U.S., I started my company in 1986. First operating on University Way, moving to the present Belltown location in early 1993. Luckily, I have worked for and spent time with so many brilliant and amazing musicians.
Of course along the way, I've played saxophone and guitar. One evening I played with Seattle's Soundgarden, for 27,000 fans at Madison Square Garden in NYC. Another evening I played soprano saxophone for Seattle Symphony Orchestra under the baton of Roberto Abato. In between, there have been many other situations; Raging Maggots, Black Cat Orchestra, Volunteer Park Conservatory Orchestra, Big Bang Band, etc.
Clock hours
CRN #33 CEU 3810: 1.5 Units $20.00 Flat
Clarinetissimo
Begin: 01 October-2016 End: 02 October-2016 Close: 02 October-2016
Mary Kantor
SPU, Beegle Hall 1 & Bach Theatre, Seattle, Washington
Questions? Call the School of Education, Continuing Education at 800/589-4038 or 206/281-2028 or email us at conted@spu.edu
www.spu.edu/spiral