We're BACK!! Clarinettissimo 21 will be Live for one day only on Saturday, October 2rd, from 1-8:30PM at Seattle Pacific University. There will be a concert, two master-classes, a workshop on ornamentation, and a community clarinet choir for anyone to play in.
***ALL performers and vendors will be fully-vaccinated. We will require proof of vaccination to attend any event. We ask that you wear a mask over your nose and mouth when not playing your clarinet. Spaces will be well-ventilated.**
Schedule of Events *subject to change*
Saturday, October 2
***Sorry, but due to many factors, there will be no vendors this year***
1-2pm – Ornamentation Workshop (learn how to ornament music from Mozart to Pop) – Crawford 211
2-3pm – Sean Osborn Master-Class – email Sean Osborn to sign up to perform in the master class.
3-4pm – Mary Kantor Master-Class – email Sean Osborn to sign up to perform in the master class.
4:30-5:30pm – Clarinet Choir rehearsal – Get music in advance
7:00pm – Clarinettissimo Concert – Nickerson Studios
Valerie Coleman – Sonatine for Clarinet and Piano
Thomas Dunhill – Phantasy Suite for Clarinet and Piano, Op. 91
Carl Stamitz – Clarinet Concerto No. 3 in B-flat Major
Marc-Carles – Prelude et Danse
Joe Hisaishi – Howl's Moving Castle – Clarinet Choir Sheet Music
We'd like to thank our sponsors
And you.
Your support and donations are invaluable for keeping Clarinettissimo running, and free! Please consider a tax-deductible donation today.
In this difficult time, we'd also like to acknowledge our long-term supporters.


Participants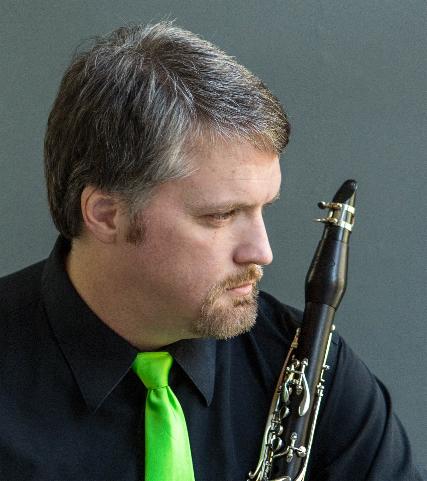 Sean Osborn
Winner of the 2017-18 American Prize in Instrumental Performance Sean Osborn has traveled the world as soloist and chamber musician, and during his eleven years with the Metropolitan Opera Orchestra. He has also appeared as guest principal clarinet with the New York Philharmonic, Pittsburgh Symphony, Seattle Symphony, and the American Symphony Orchestra. The New York Times dubbed him "…an excellent clarinetist," the Boston Globe called him "…a miracle," and Gramophone "…a master."
With over forty concertos in his repertoire, Sean has also recorded dozens of CDs for London, Deutsche Grammophon, Sony, Albany, and others, as well as premiering works by Philip Glass, John Adams, John Corigliano, Chen Yi, and Jennifer Higdon to name a few. He has performed at many festivals including Marlboro, Seattle Chamber Music, Aspen, Zagreb Bienalle, Pacific Rims, and Colorado.
Sean has received grants from many organizations, including the NEA and the Aaron Copland Fund. He is also an award-winning composer whose works have been played by the London Philharmonic Orchestra, and members of the New York Philharmonic, Metropolitan Opera, Marlboro Music Festival, and the Los Angeles Philharmonic among others. As an educator, he has presented over 100 master classes around the world, developed many multi-media educational series, and served on the faculty of the University of Washington and the Cornish College of the Arts.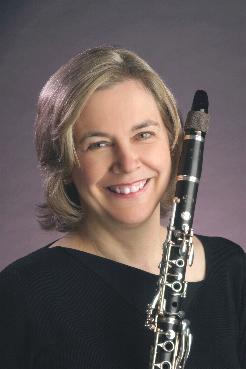 Mary Kantor
Professor of Clarinet at Seattle Pacific Universty, Mary Kantor received her Bachelor of Music degree from the University of Washington and graduated from the Academy of Music in Vienna with Honors in clarinet performance, class of Rudolf Jettel. As a soloist, she has performed the Mozart Concerto and Richard Strauss' Duet-Concertino with Philharmonia Northwest.
She has also performed with the Seattle Symphony, Seattle Opera, Pacific Northwest Ballet, and the Northwest Chamber Orchestra, as well as on numerous movie soundtracks. She also coaches both the Seattle Youth Symphony and Cascade Youth Symphony clarinet sections, and appears in Who's Who in America, 59th and 60th editions.
Recent projects include concerts with the Sound Ensemble, and a new CD with the Seattle Jewish Chorale entitled The Light of Tradition – Hanukkah in the Northwest.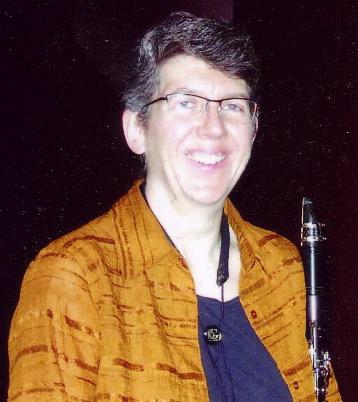 Dr. Florie Rothenberg
Dr. Florie Rothenberg enjoys an active performing career, playing with several Seattle area concert and pit orchestras, including the Auburn Symphony, Tacoma Symphony, Pacific Northwest Ballet, and Tacoma Opera. She has worked in film scoring in Seattle, and has her own CD, Voices of Trees, Modern Works by Women Composers for Clarinet and Piano, available on Origin Classical Records.
Splitting her time between performing and teaching, Florie Rothenberg works with clarinetists of all ages and levels, drawing students from around the entire Puget Sound region. She has taught at Central Washington University and the University of Arizona, and is currently on the faculty of the University of Puget Sound Community Music. Dr. Rothenberg earned a D.M.A. from the University of Arizona, a M.M. from the University of Michigan and a B.M. from the University of the Pacific. Her teachers include Jerry Kirkbride, David Shifrin and William Dominik.
Jennifer Nelson
Dash Point native Jennifer Nelson is currently Principal Clarinet with the Pacific Northwest Ballet and the Auburn Symphony Orchestras. She also has a very active freelance career, including playing Broadway-style shows at the Fifth Avenue and Paramount Theaters, extra with the Seattle Symphony and Opera Orchestras, and recordings for various television, motion picture, and video game scores.
She is also Affiliate Artist Faculty in Clarinet at the University of Puget Sound, in addition to having several students in her private studio in Seattle for many years. Ms. Nelson has also traveled throughout the United States with the national touring companies of Phantom of the Opera and New York City Opera. In addition to her stateside concerts, Jennifer's orchestral and recital performances have also taken her to Mexico, Japan, Germany, Liechtenstein, Austria, Honduras, and most recently, India.