Clarinettissimo 20 will LiveStream on Saturday, October 3rd, from 6-8:30PM at our Facebook Page. There will be a Master-Class, and performances.
This year's special guest is Benjamin Lulich, Principal Clarinet of the Seattle Symphony Orchestra.
Schedule of Events *subject to change*
Saturday, October 3
6:00pm – Benjamin Lulich Master-Class – email Sean Osborn to sign up to perform in the master class.
7:00pm – Short Break.
7:30pm – Clarinettissimo Concert
Camille St. Saens – Sonata for Clarinet and Piano
Alex Templeton – Pocket-Sized Sonata No. 2 for Clarinet and Piano
Igor Stravinsky – Three Pieces for Clarinet Solo
Germaine Tailleferre – Sonata for Solo Clarinet
Clarence Cameron White – Suite Spirituale, for Clarinet Quartet
We'd like to thank our sponsors
And you.
Your support and donations are invaluable for keeping Clarinettissimo running, and free! Please consider a tax-deductible donation today.
In this difficult time, we'd also like to acknowledge our long-term supporters.

Participants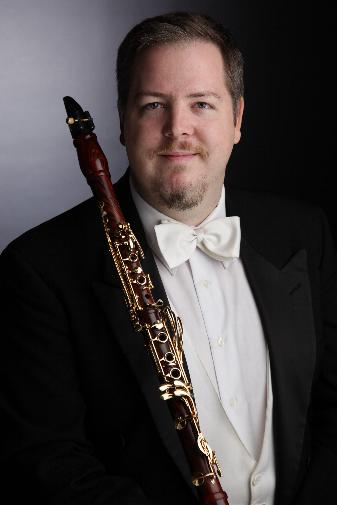 Benjamin Lulich
Benjamin Lulich holds the Mr. and Mrs. Paul R. Smith Principal Clarinet chair in the Seattle Symphony and is Principal Clarinet in the Seattle Opera. He served as Acting Principal Clarinet with The Cleveland Orchestra, has held prominent positions in Pacific Symphony, Kansas City Symphony, Colorado Music Festival, Sunriver Music Festival, and has performed with the Los Angeles Philharmonic, Philadelphia Orchestra, Los Angeles Opera, IRIS Orchestra, Festival Mozaic, Chamber Music Northwest, and many other ensembles. Mr. Lulich also performed frequently with the Hollywood Studio Orchestra, recording numerous film scores, records albums, and video games, as well as live concerts featuring numerous artists including Danny Elfman, John Williams, and Elton John. As a soloist and recitalist, he has performed across the United States, in China and Europe, and was a featured performer at the International ClarinetFest on several occasions. The recipient of many awards and prizes, he studied at Interlochen Arts Academy, Cleveland Institute of Music, Yale School of Music, Pacific Music Festival, and Music Academy of the West. His teachers include David Shifrin, Richard Hawkins, Franklin Cohen, Fred Ormand, and Laura DeLuca. Mr. Lulich teaches clarinet at the University of Washington, where he is an Artist-in-Residence. He is a Backun Artist and performs on MoBa clarinets made from cocobolo wood. Benjamin grew up in the Pacific Northwest, and enjoys living in the Seattle area with his wife and three-year-old daughter.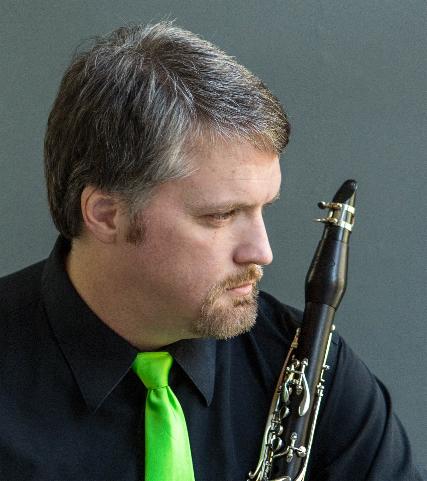 Sean Osborn
Sean Osborn has traveled the world as soloist and chamber musician, and during his eleven years with the Metropolitan Opera Orchestra. He has also appeared as guest principal clarinet with the New York Philharmonic, Pittsburgh Symphony, Seattle Symphony, and the American Symphony Orchestra. The New York Times dubbed him "…an excellent clarinetist," the Boston Globe called him "…a miracle," and Gramophone "…a master."
With over forty concertos in his repertoire, Sean has also recorded dozens of CDs for London, Deutsche Grammophon, Sony, Albany, and others, as well as premiering works by Philip Glass, John Adams, John Corigliano, Chen Yi, and Jennifer Higdon to name a few. He has performed at many festivals including Marlboro, Seattle Chamber Music, Aspen, Zagreb Bienalle, Pacific Rims, and Colorado.
Sean has received grants from many organizations, including the NEA and the Aaron Copland Fund. He is also an award-winning composer whose works have been played by the London Philharmonic Orchestra, and members of the New York Philharmonic, Metropolitan Opera, Marlboro Music Festival, and the Los Angeles Philharmonic among others. As an educator, he has presented over 100 master classes around the world, developed many multi-media educational series, and served on the faculty of the University of Washington and the Cornish College of the Arts.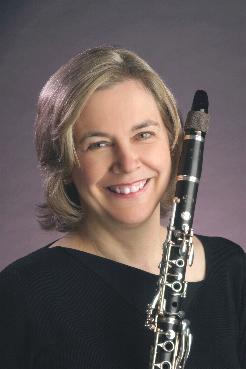 Mary Kantor
Professor of Clarinet at Seattle Pacific Universty, Mary Kantor received her Bachelor of Music degree from the University of Washington and graduated from the Academy of Music in Vienna with Honors in clarinet performance, class of Rudolf Jettel. As a soloist, she has performed the Mozart Concerto and Richard Strauss' Duet-Concertino with Philharmonia Northwest.
She has also performed with the Seattle Symphony, Seattle Opera, Pacific Northwest Ballet, and the Northwest Chamber Orchestra, as well as on numerous movie soundtracks. She also coaches both the Seattle Youth Symphony and Cascade Youth Symphony clarinet sections, and appears in Who's Who in America, 59th and 60th editions.
Recent projects include concerts with the Sound Ensemble, and a new CD with the Seattle Jewish Chorale entitled The Light of Tradition – Hanukkah in the Northwest.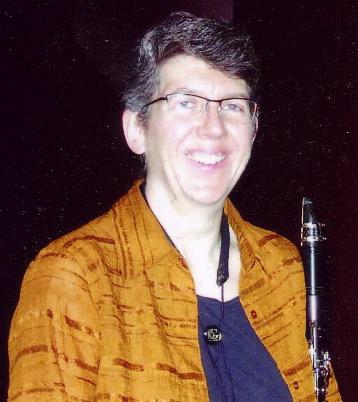 Dr. Florie Rothenberg
Dr. Florie Rothenberg enjoys an active performing career, playing with several Seattle area concert and pit orchestras, including the Auburn Symphony, Tacoma Symphony, Pacific Northwest Ballet, and Tacoma Opera. She has worked in film scoring in Seattle, and has her own CD, Voices of Trees, Modern Works by Women Composers for Clarinet and Piano, available on Origin Classical Records.
Splitting her time between performing and teaching, Florie Rothenberg works with clarinetists of all ages and levels, drawing students from around the entire Puget Sound region. She has taught at Central Washington University and the University of Arizona, and is currently on the faculty of the University of Puget Sound Community Music. Dr. Rothenberg earned a D.M.A. from the University of Arizona, a M.M. from the University of Michigan and a B.M. from the University of the Pacific. Her teachers include Jerry Kirkbride, David Shifrin and William Dominik.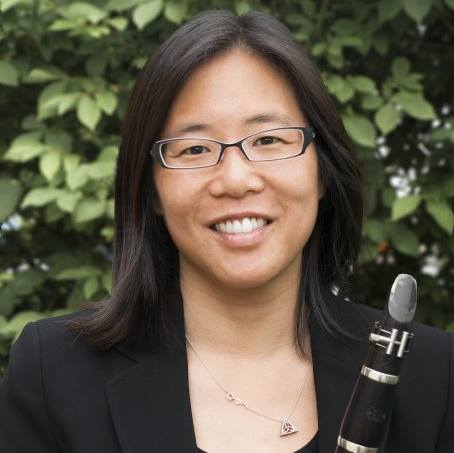 Denise Lum
Denise Lum has been a member of the Pacific Northwest Ballet Orchestra since 1999. Prior to moving to the Pacific Northwest, Denise was principal clarinet of the South Bend Symphony Orchestra and adjunct instructor of clarinet at University of Notre Dame. Denise has been a guest at the Santa Fe Opera, Bellingham Festival of Music and Methow Festival. In her free time, Denise passionately plays recreational womens' soccer.